French President Emmanuel Macron praised the efforts of French army personnel after claiming to have shot and killed Adnan Abuwarido Arsaharawi in a single day.
The operation in Greater Sahara ended with the death of a man whom the French authorities referred to as "the first enemy." Al Saharawi reportedly launched an ambush in the Tontongo area, which killed 4 U.S. army personnel in 2017, and different assaults that led to the deaths of French residents and 1000's of African civilians. It was the man I ordered.
Macron introduced the death of Al Saharawi, praised France's efforts and famous the impression of Al Saharawi's death on future terrorist and militant actions in the area.
"Adnan Abuwarido al-Saharaui, the leader of the Islamic State, a terrorist group in Greater Sahara, was incapacitated by the French army," he stated. Macron tweeted.. "This is another great success in the fight against the Sahel terrorist group."
ISIS "bride" shouldn't be "should be treated as a terrorist" or "lost a gap year student": Security Official
"The country is thinking of all the heroes, bereaved families and injured who died for France in Sahel in Operation Barkhane and Serval tonight," he continued. "Their sacrifice is not in vain. With our African, European and American partners, we will continue this fight."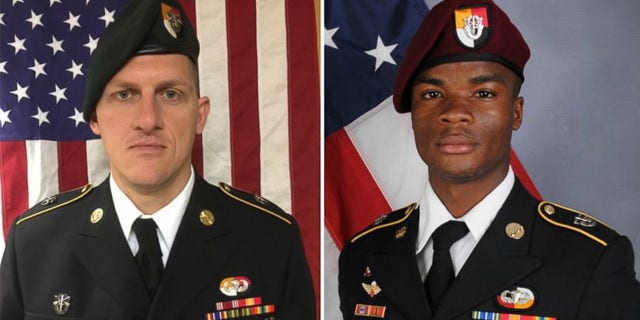 The French authorities stated the operation was carried out a few weeks in the past till the Sahrawi individuals had been recognized, however authorities postponed the announcement of their success, revealing how they recognized the Sahrawi individuals. I did not.
Expulsion of Americans is a "big win" for Afghanistan, Taliban chief tells Trey Yingst
France's Defense Minister Florence Parly instructed reporters in Paris, "This reinforces our determination to fight terrorism with our Sahel partners, our American and European partners." "We will not leave the Sahel."
Army Chief of Staff Thierry Burghard stated Al Saharawi was using a motorbike with one different particular person when a drone strike struck him close to the Niger border on August 17.
Click right here to get the Fox News app
Rumors of the death of a militant chief unfold in Mali for weeks, though officers in the space had not confirmed it.
The White House, Pentagon and State Department didn't return Fox News' request for remark.
Bernard Emmy, French international intelligence director, estimated that a whole lot of jihadist fighters remained in the space.
The Associated Press contributed to this report..

Source – FoxNews